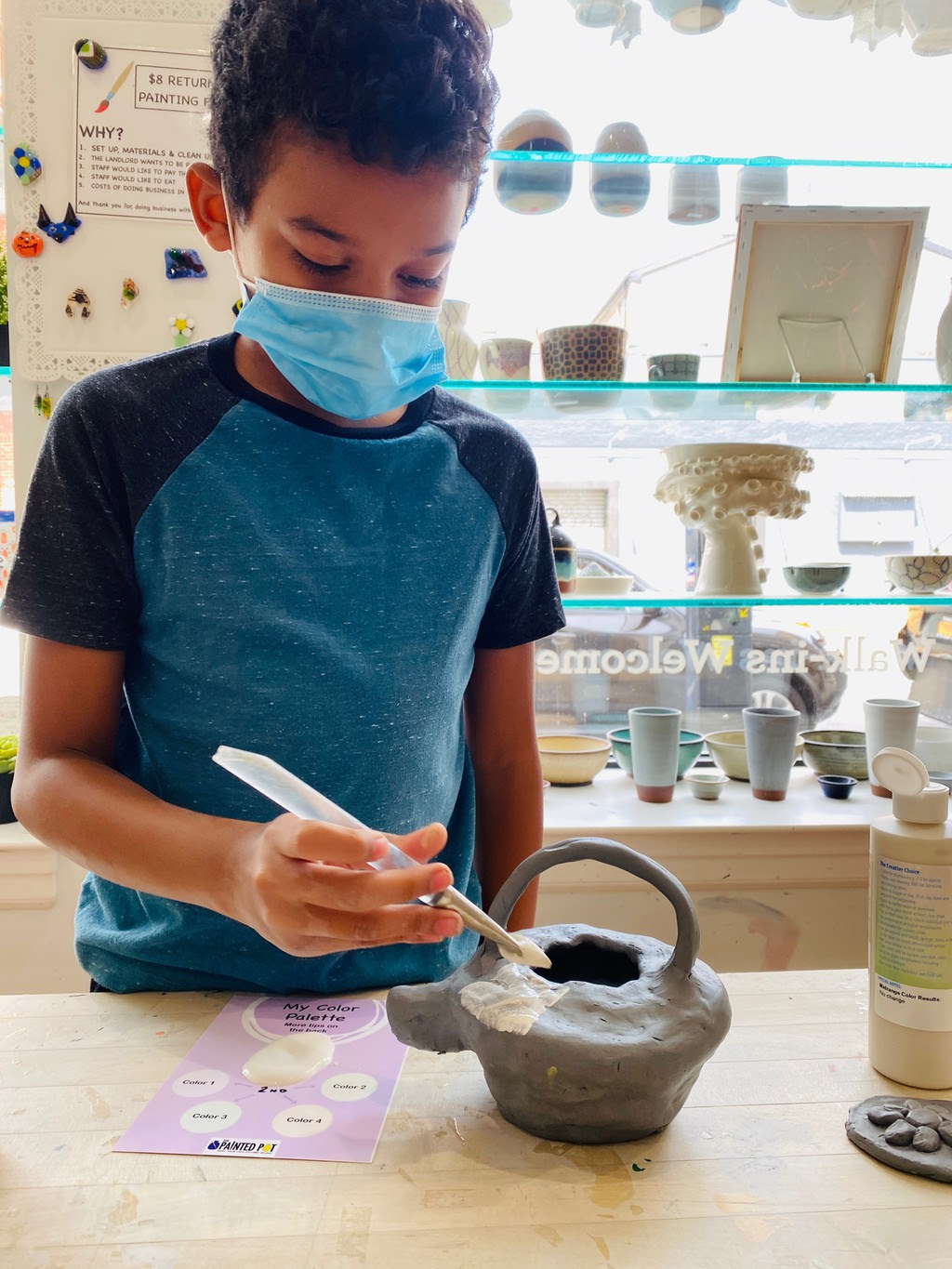 About this Class
---
Our workshops focus on Clay Hand building/Sculpture, Painting Pottery, Mosaic techniques and Canvas Painting! We offer specialized instruction in a small group setting.   Some projects will be ready for your artist to bring home right away. The other creations will be ready for pick up in two weeks, after they are glazed and fired. 
$420 for 8 week class
+30 Minute Late Pickup (add-on)
$40 add-on- You can add it to your cart at checkout. 
Ages: 5+ Up
Class Size: 8 students
We would like to work with your pod or small group according to your schedule. Please email: pottery@paintedpot.com  All our staff will be in compliance with our safety measures and will assist all children to maintain safety measures.
*Please note we will no longer provide a snack or drink.  Children can drink water from their own  bottle but eat before they come to class. **Missed classes can no longer be made up due to COVID-19 restrictions.  We will provide a To Go Kit if your child misses class.