WALK RIGHT IN! NO RESERVATION NECESSARY TO PAINT! Welcome to The Painted Pot. We are an all inclusive studio so no studio fees for painting, mosaics or acrylic painting. Walk on in and start creating, no reservation needed. However, Workshops, camps and pottery wheel classes do require registration.

The price of items includes all materials, studio time and firing. Pottery, mosaics and canvas are priced individually and start at $12. The average pricing is $20-$30 and takes 1-2 hours to complete. Our glazes are non-toxic, lead free and food safe. No matter your skill level, our talented staff can assist you to create your own masterpiece! Find a Painted Pot Location Near You!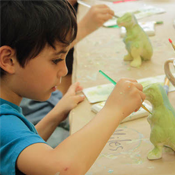 Paint Your Own Pottery
Schedule a party, or walk-in and paint your own pottery! We have a large variety of pottery ready to choose from.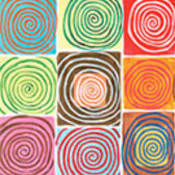 Canvas Painting
We are now offering acrylic painting on canvas and we will make the process easy, stress-free and fun for you.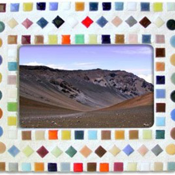 Mosaics
You have painted many masterpieces, maybe you've even thrown a pot. Now let us help you become a master of mosaics!
Sign up for our newsletter to learn about new class offerings and promotions.