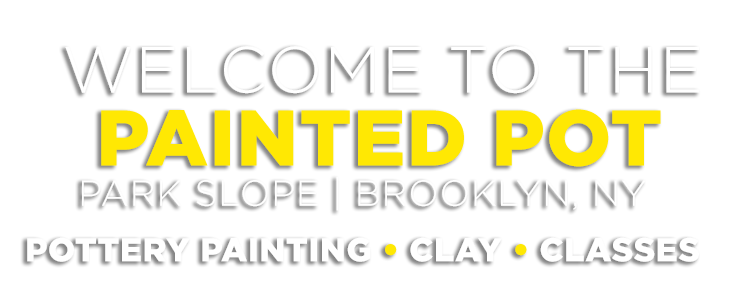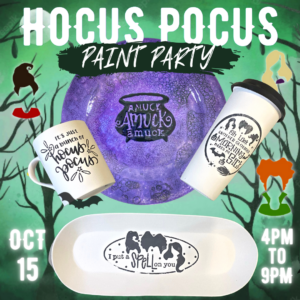 FEATURED EVENT
Hocus Pocus Paint Party
Saturday - October 15 at 4 PM - 9 PM
We will show how to use special silkscreen transfers. Special treats to go and Hocus Pocus Fun all day!
Reservations Required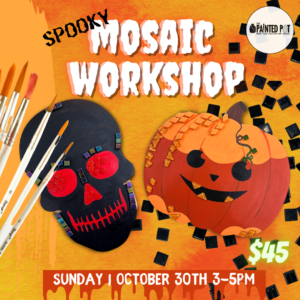 FEATURED EVENT
Spooky Mosaic Workshop
Sunday - October 30 at 3 PM - 5 PM
Join us for a Spooky Mosaic afternoon with step by step instruction from our creative talented artist, Sami! They will guide you through this fun mosaic workshop. Cost is $45

Reservations Required
At this time, as per NYC Small Business Services, The Painted Pot, as a small private business, has the right to require customers, ages 5 years and older, to show proof of vaccination.  Masks are requested. 
The Cobble Hill Painted Pot is now closed and there is no longer painting pottery at our Cobble Hill Location.  We have expanded our clay studio, ClayHouse Brooklyn, to offer more pottery wheel classes.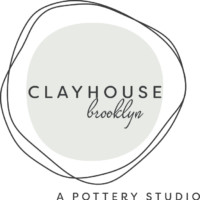 Interested in the pottery wheel or a hand building class? Visit our sister studio website CLAYHOUSE BROOKLYN to learn about memberships, take a wheel class and meet some of our other resident artists.
Classes & Camps
Offering a wide-range of classes and camps for kids and adults. Our experiences include handbuilding, clay and art, and much more.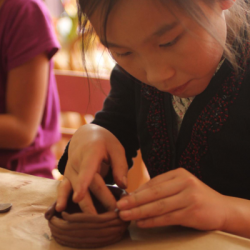 In-Studio Experiences
An all inclusive studio for pottery painting, clay, acrylics, and more. Walk-Ins are limited, please make a reservation by clicking the links below.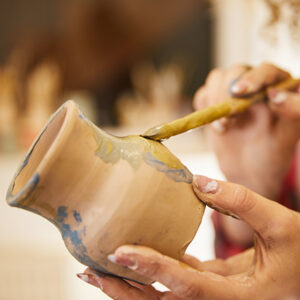 Parties & Events
Create a lasting memory for your next event. We provide several types of art experiences, such as canvas, mosaic, pottery painting, pottery wheel, and so much more.
Sign-Up for our Newsletter
This is the best way to stay up-to-date about the events and classes at our studio.
---
Art At Home (To-Go)
Take the fun home with our large selection of kits and pottery. We have pottery, mosaics, clay, canvas paintings, and so much more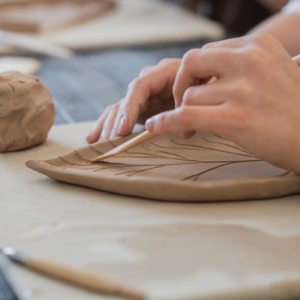 Painting Kits To-Go