All of our instructors are accomplished artists and are the foundation of our studio. Whether teaching a semester class, party, or private lesson, our instructors love sharing their knowledge and passion for pottery with others!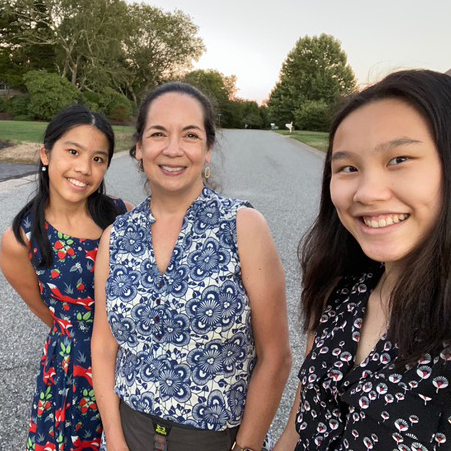 Lisa Mendoza, (she/her) is the owner and founder of Painted Pot and Clayhouse Brooklyn. Her passion for clay stems from college when she participated in several shows on campus. After graduating in 1987 with a Bachelors in communications from Hofstra University, she continued her clay education at various schools in NYC while working in television. In 1998, Lisa gave up a successful career in television as a video editor to start her own educational pottery business.  
Her goals to explore, create pottery, and find a healthier lifestyle balance in her community led her to open several studios in Carroll Gardens and Park Slope, Brooklyn.  
Today, the business has grown tenfold and she manages Clayhouse Brooklyn alongside Clayhouse Director Lizzie Butler, and our team of incredible studio technicians. The result is a clean, student-friendly, professional pottery studio. 
"With my daughters by my side, I am fortunate to be doing what I love," she says.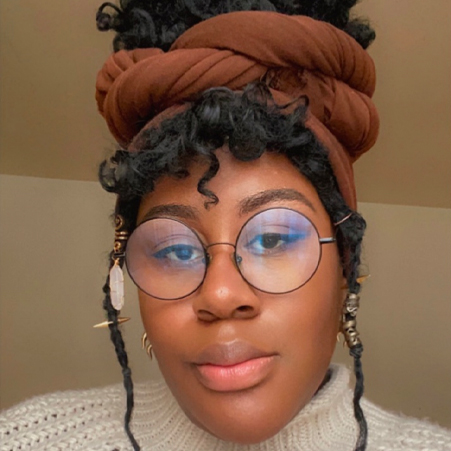 Chandelle Carter, (she/her) is Head of Creative at Painted Pot. She curates the curriculum for the Clay & Art program in Park Slope and teaches adult hand-building classes. She also runs the Painted Pot Instagram where she shares the daily creations of our customers.
As a brooklyn-based multimedia artist, Chandelle's work is heavily influenced by pop culture and her community. She works in various mediums including hand embroidery, wood-burning, painting, resin, and sculpture. She received a multimedia arts associate's degree from Borough of Manhattan COmmunity College and prior studied at the High School of Art & Design and the Students Arts League.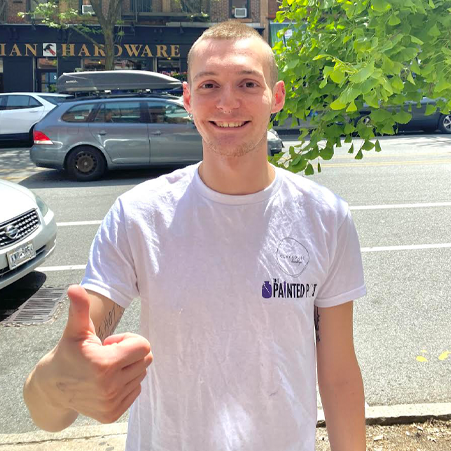 Eliot Ovacık (he, him) is a Manager and Instructor at The Painted Pot. At the Painted Pot, he assists in studio upkeep, classes, day to day operations and helping others express themselves creatively. A multi-disciplinary visual and performance artist from Dallas, TX, Eliot's art focuses on the human figure, abstract photography, and harsh noise. At the Painted Pot, they assist in studio upkeep, classes, day to day operations and helping others express themselves creatively.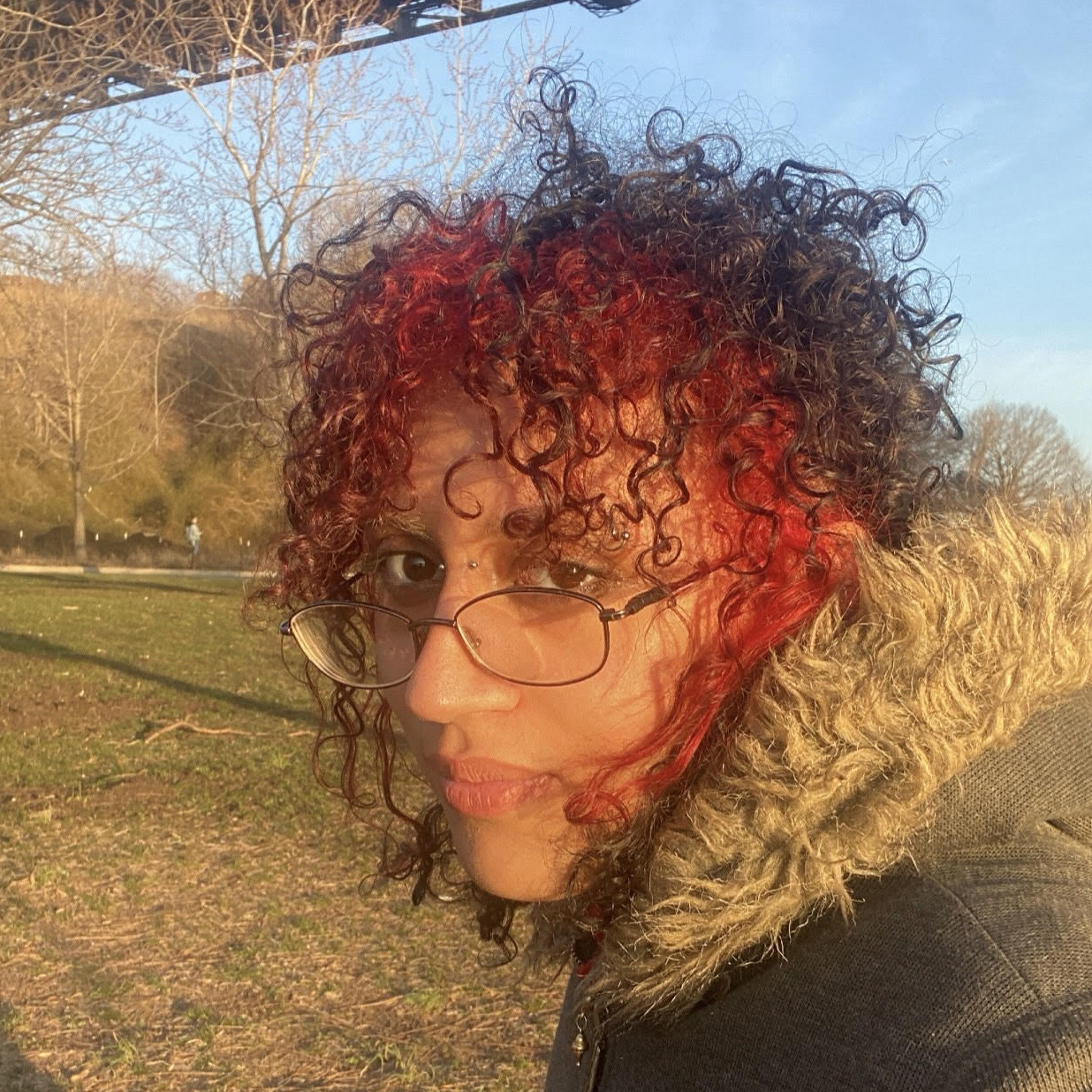 Ariel, (they/them) is a Manager and Instructor at The Painted Pot.  Born in Los Angeles; San Fernando Valley, Ariel is a Mixed Media artist whose focus persists on textile, experimental sound, ceramic, and craft. Patience and empathy create a perfect storm for a welcoming creative space.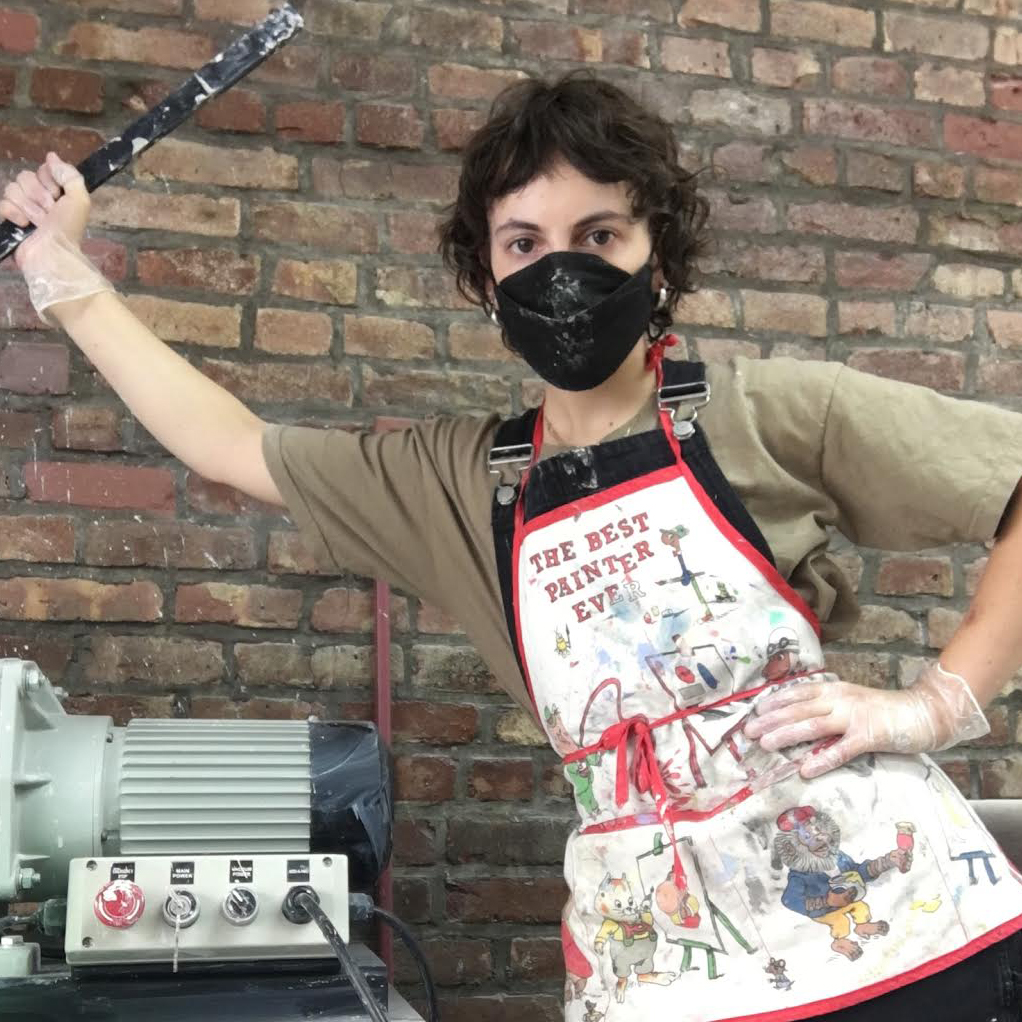 Elia Doyle (they/them) is a Brooklyn based multimedia artist who has enjoyed a lifetime love of ceramics. In addition to clay they also work with animal fiber, paper maché and various types of paint. They are originally from long island and have a passion for farming, foraging, and the outdoors.
They love working in a creative environment and especially love working with children as they find great joy in seeing what these emerging artists come up with!