Please Browse Our Various In-Person Class Options for Kids and Teens at the Painted Pot
Kids Clay & Art Classes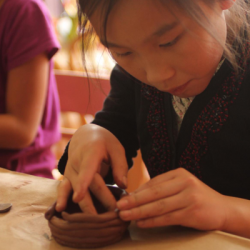 Our workshops focus on Clay Hand building/Sculpture, Painting Pottery, Mosaic techniques and Canvas Painting! We offer specialized instruction in a small group setting. Some projects will be ready for your artist to bring home right away. The other creations will be ready for pick up in two weeks, after they are glazed and fired.


Fall 2023- After School Clay & Art Class
3:30 – 5:30 PM 
$690 for 12 week class
$748 for 13 week class

Kids Week Long Camps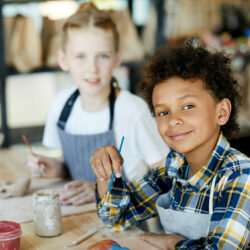 The Painted Pot offers several seasonal and summer camp programs for Clay and Art, Wheel, and Handbuilding
Kids Pottery Wheel at ClayHouse in Cobble Hill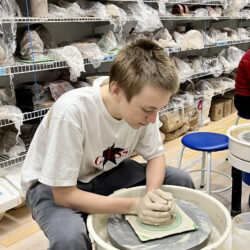 Would you like to learn how to use the wheel?
Students are taught the fundamentals of wedging, centering, lifting, trimming and glazing on the pottery wheel. Each student will receive individualized instructions according to their interests and experience.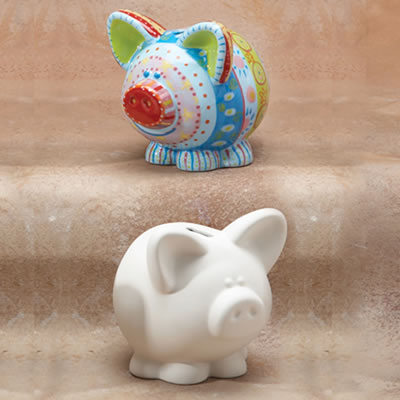 In-Studio All-Inclusive Painting
Not interested in taking a class? Great, you can schedule a time to create a variety of art projects in our studio. The price of items includes all materials, studio time and firing. Pottery, mosaics and canvas are priced individually and start at $12. The average pricing is $20-$30 and takes 1-2 hours to complete. Our glazes are non-toxic, lead free and food safe. No matter your skill level, our talented staff can assist you to create your own masterpiece! Due to COVID-19 Restrictions, we are unable to accept Walk-Ins. Please make a reservation by clicking on the buttons below.