Schools, daycares, summer camps, seniors and scouts are all welcome to
The Painted Pot.  Take a tour of our studio to see how we create pottery magic.  See how we glaze and fire pottery, and then paint/create your very own masterpiece.
DAY TRIPS INCLUDE: 
1 Hour of Studio Time

Paints or Glazes

Instruction

Firing
Day Trips are available Monday-Friday only.  Packages are for a minimum of 12 guests and cannot be used for birthday parties.  Must provide valid 501c tax id number.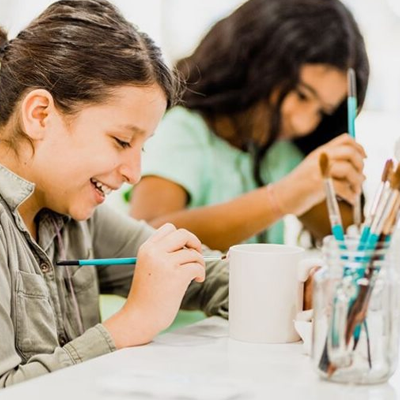 Please Call Us to Register
718-768-8379
200 7th Avenue – Brooklyn, NY 11215
Available Options for Groups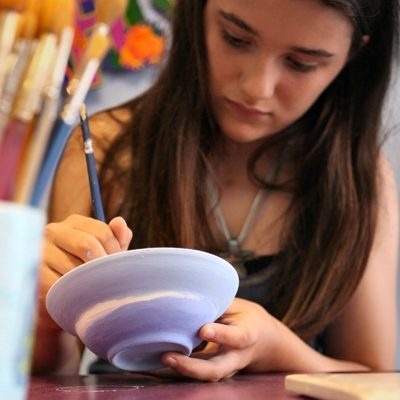 POTTERY PAINTING

 
$24 per painter: Choice of mug, ice cream bowl,  small plate, figurine or two ornaments (holiday)
Pottery ready in 1-2 weeks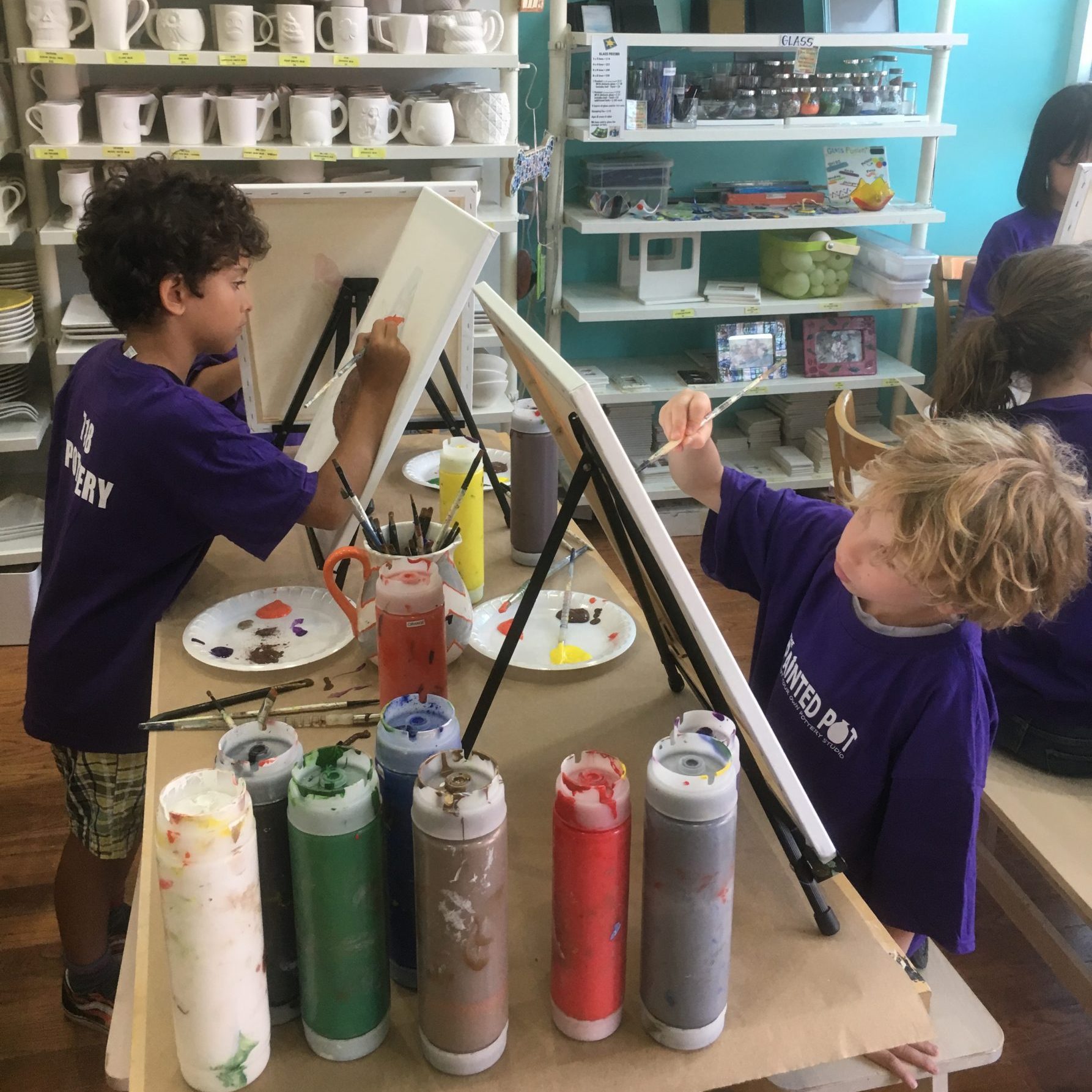 CANVAS PAINTING

 
$24 per painter: Calling all Artists! Each child will paint with acrylic paints on a 10 x 10 canvas with a pre chosen design.

Art will be ready to take home on the same day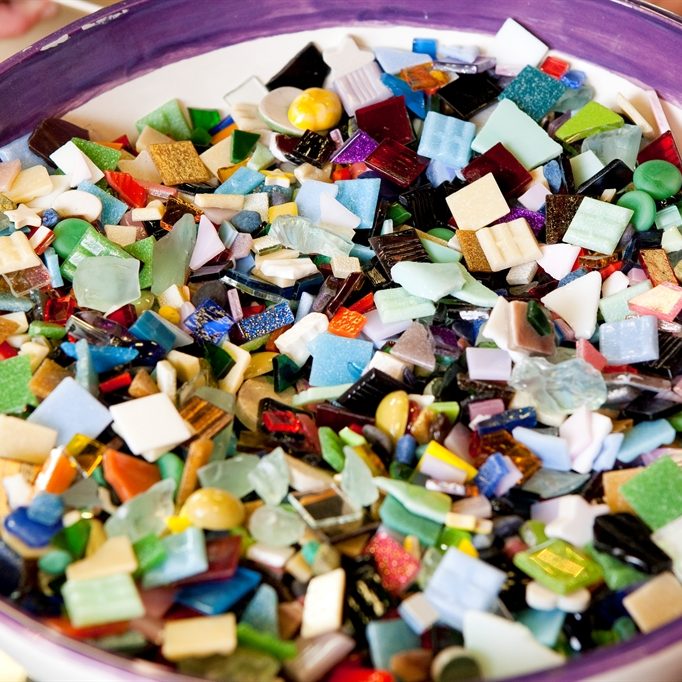 MOSAICS
$24 per artist: Calling all Artists! We invite you to explore mosaics. Each student will receive a mosaic plaque or picture frame. No grouting needed.     
Art will be ready to take home on the same day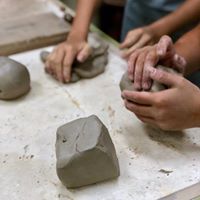 CLAY HAND BUILDING

 
$25 per artist: Each potter will make a clay pot using pinching and coiling methods and then paint their pot. 

Pottery will be ready in 2-3 weeks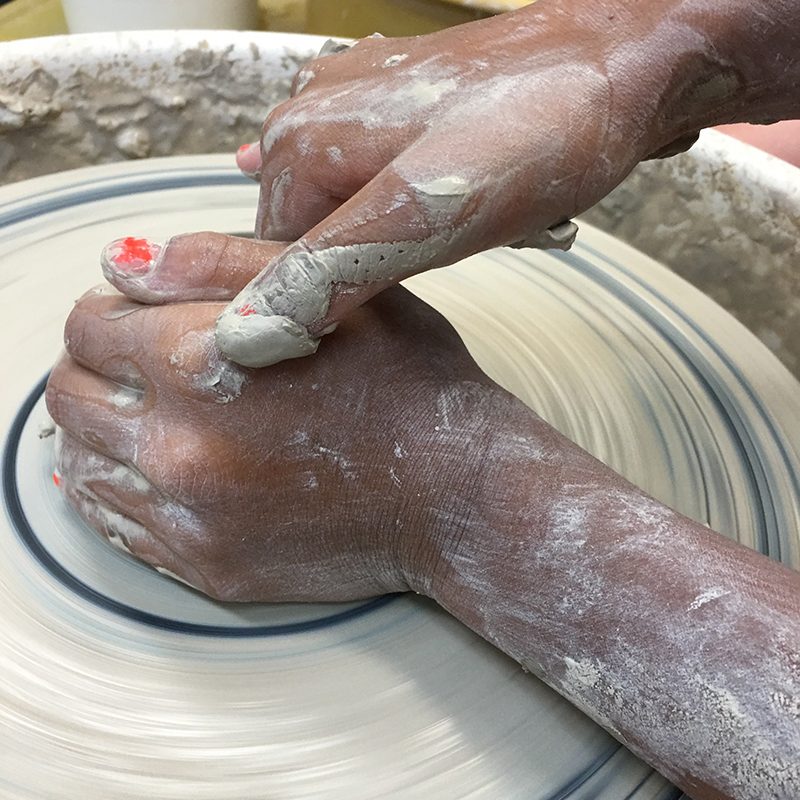 POTTERY WHEEL
$55 per painter: Each potter will learn the basics of the wheel and attempt to make a pot.  (14 children maximum).
Pottery will be ready in 3 weeks
NOTE: AVAILALBE AT OUR SISTER STUDIO, CLAYHOUSE BROOKLYN IN COBBLE HILLS