We are ready to host your next event. For more info or to schedule, contact us via email:
Party package is available to parties of eight or more. All parties must be booked in advance with a $50 fee/deposit which is non-refundable. All guests attending the party are required to participate. Non-participants will be charged $20 per person. Parties with a minimum of 30 painters can also be scheduled outside normal hours for an additional fee of $125.00. Rent our beautiful studios for $325 an hour.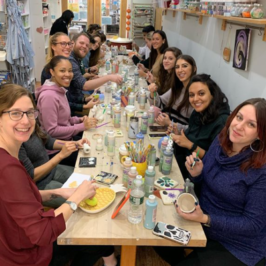 The Painted Pot welcomes parties for all occasions.
Let us help you celebrate your next birthday, bachelorette, baby or bridal shower, company party, anniversary or any corporate event. Our beautiful studio will provide the perfect atmosphere for all your party needs and leave the cleaning to us ! Our staff is here to supervise all techniques and to provide fun for all.
Includes 2 Hours of Studio Time. ($5 per person for each additional 30 minutes.) Drinks and snacks (no hot food) are allowed at this time only at our Park Slope location.
Browse Our Available Parties: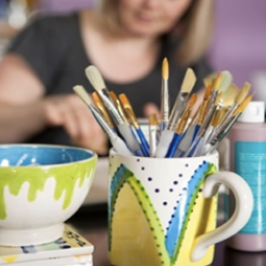 Painting Pottery
Prices range from $20 – $60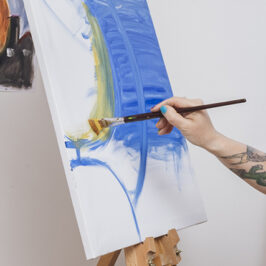 Painting Canvas
Price: $35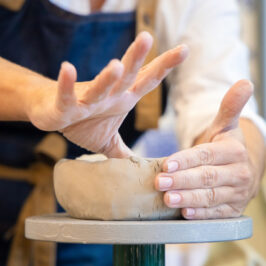 Clay Hand Building
Price: $35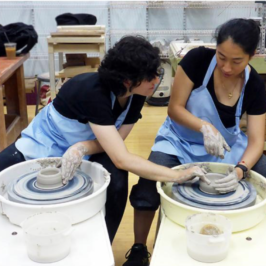 Pottery Wheel
Price: $75
Includes one pot (additional pots are $8/ea)
PARTY AVAILABLE ONLY AT CLAYHOUSE BROOKLYN IN COBBLE HILL