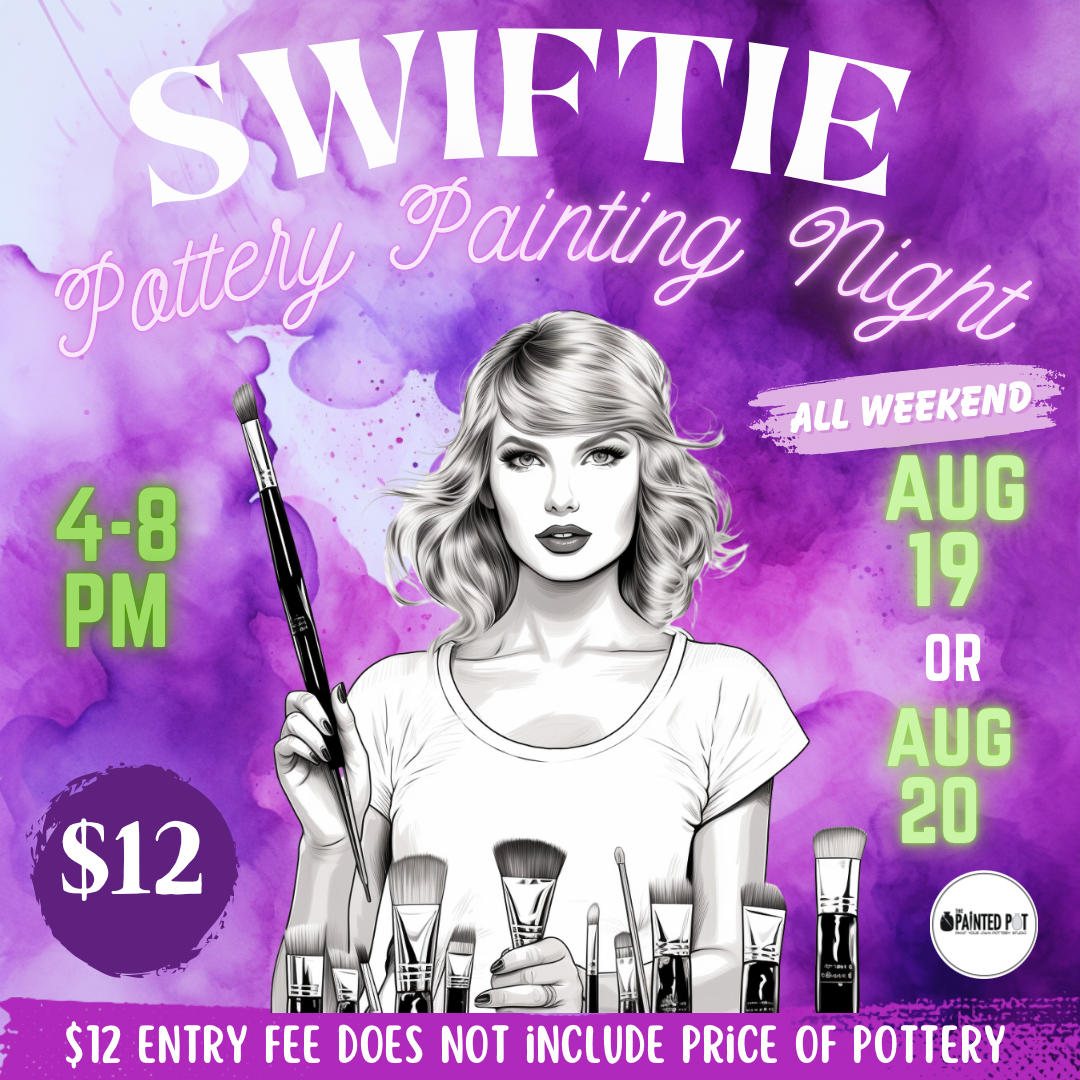 Calling all Swifties!
Join us for a Taylor Swift-inspired painting extravaganza at our pottery studio! You can channel your inner artist and let Taylor's music and style ignite your creativity. There will be Trivia, snacks, and free gifts! Hurry, spaces are limited!
August 19 or August 20 (4-8 PM)
CLICK THE LINK BELOW TO RESERVE YOUR SPOT
RESERVE FOR SATURDAY (AUGUST 19)

RESERVE FOR SUNDAY (AUGUST 20)
ABOUT THIS EVENT
At this event, you'll have the chance to bring Taylor's vibrant world to life on a ceramic canvas. From iconic album covers to her signature lyrics, you can paint pottery pieces that capture the essence of Taylor Swift's musical journey.
Imagine creating a personalized Taylor Swift-inspired mug to sip your morning coffee from, or a delicate jewelry dish adorned with lyrics that hold a special place in your heart. With endless possibilities, this painting event allows you to express your love for Taylor in a truly unique and artistic way.
Get ready to immerse yourself in Taylor's world! We're having an ✨ ALL WEEKEND ✨ Swiftie event!
Come to paint some Taylor-themed pottery, play trivia, and get some free gifts/treats!
Don't miss out on this exclusive opportunity to celebrate Taylor Swift's brilliance through art. Reserve your spot now and let your creativity soar while jamming out to her chart-topping hits. Hurry, spaces are limited.